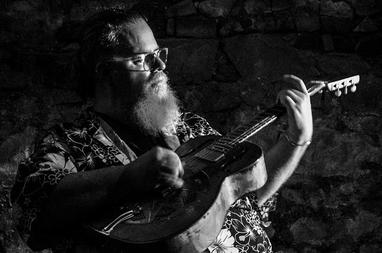 "Blues artist Alfie Smith is about as unpretentious as they come. Naming his latest album Brass & Steel was, therefore, an obvious decision given the Hamilton musician's skills at slide guitar, but the strength inherent to those two words is also a reflection of what Smith packed into its 21 performances.

Whether he's solo or with his band, the Hard Cases, Smith's powerfully soulful voice and muscular playing never betrays its roots in the Mississippi Delta, but at the same time could only come from someone with a tough working-class background."

~Jason Schneider for Nightlife

"He purrs like a kitten slumbering in a blanket or roars like a lion defending a carcass." 

~Robert Reid, The Record

"Hamilton is blessed with a wealth of great blues guitarists. None is better than Alfie Smith when it comes to the acoustic slide and he's got a voice to match."

~Graham Rockingham The Spec